L'Étoile N.-D.
July 10, 2021 12:34 pm
On July 10, 2021, at the end of the mandate of Mother Geneviève Akakpo, the community of L'Etoile N.-D. (Benin) elected as Abbess Sister Elisabeth Marie Samati for a six-years term.
Mother Elisabeth Marie was born in 1967 in Afagnan-Gbléta (Benin). She entered L'Étoile N.-D. in 1988 and made her solemn profession in 1995. At the time of her election, she was Prioress and Hotelliere of the community.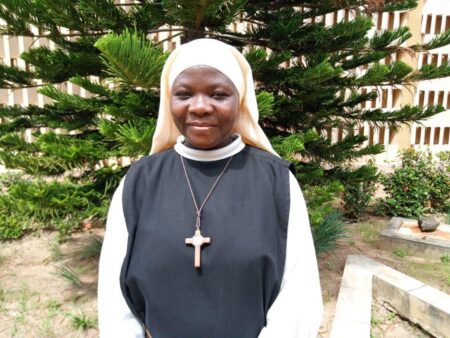 Categorised in: General News