Gethsemani
July 13, 2021 9:55 am
On July 11, 2021,
Solemnity of Saint Benedict,
Brother Abel Arbuckle and Brother Joseph Bender
made solemn profession
at the monastery of Gethsemani (USA).
Brother Abel was born in 1981 in Columbus, Ohio (USA);
Brother Joseph was born in 1982 in Cleveland, Ohio (USA).
They entered Gethsemani in 2016 and made first profession in 2018.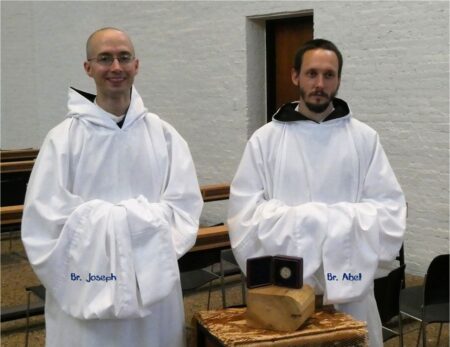 Categorised in: General News