Mont des Cats
August 31, 2021 7:56 pm
Dom Marc-André Di Péa, Abbot of Sainte-Marie-du-Mont Abbey (Mont des Cats, Archdiocese of Lille, France) since 2016, having reached the age of retirement mentioned in ST 40.A of the Constitutions, presented his resignation to the Abbot General. With the consent of his Council, the Abbot General accepted the resignation which became effective on August 30, 2021.
On the same day, Dom Ginepro Riva, Abbot of Tamié (France) and Father Immediate of Sainte-Marie-du-Mont Abbey, appointed Father Bernard-Marie van Caloen as Superior ad nutum of Sainte-Marie-du-Mont Abbey.
Dom Bernard-Marie was born in 1953 in Loppem (Belgium). He entered Sainte-Marie-du-Mont Abbey in 1978, made his solemn profession in 1986 and was ordained a priest in 2000. At the time of his appointment he was Prior of the Community.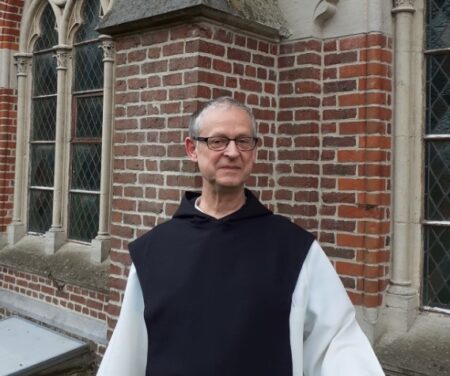 Categorised in: General News