Cîteaux
September 15, 2021 2:10 pm
Dom Olivier Quenardel, Abbot of N.-D. de Cîteaux (Diocese of Dijon, France) since 1993, having reached the age of retirement mentioned in ST 40.A of the Constitutions, presented his resignation to the Abbot General. With the consent of his Council, the Abbot General accepted the resignation.
On September 15, 2021, the community of Cîteaux elected as Abbot for an indefinite term, Dom Pierre-André Burton.
Dom Pierre-André was born in 1963 in Salzinnes (Belgium). He entered Scourmont in 1987, made his solemn profession in 1992, went to Désert in 1996 and made stability there in 1999. He was ordained priest in 2003. He had been Abbot of Abbaye Sainte-Marie du Désert from 2013 until its closure in 2020.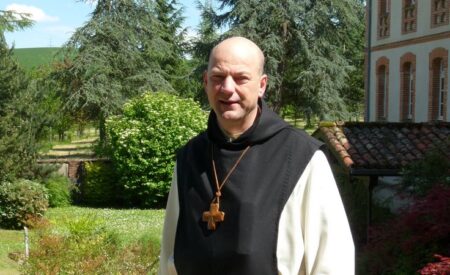 Élection du Père Abbé de Cîteaux
Categorised in: General News