Central Commission 2021
November 27, 2021 5:50 am
The Abbot General was due to offer his resignation in the General Chapter of 2020. This General Chapter was postponed because of the pandemic.
Now, due to a serious health problem, Dom Eamon wishes to offer his resignation as soon as possible. The Central Commission, meeting in Rome, voted to hold the 2022 General Chapter in two parts, both at Domus Pacis, Assisi : part one, February 6 – 18, followed by part two, September 1 – 24.
The election of the new Abbot General will take place during the first part of this Chapter, two members of the Abbot General's council will also then be elected and the third member will be chosen by the new Abbot General and his Council.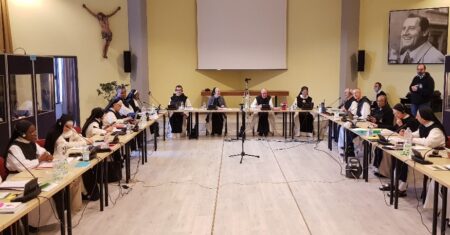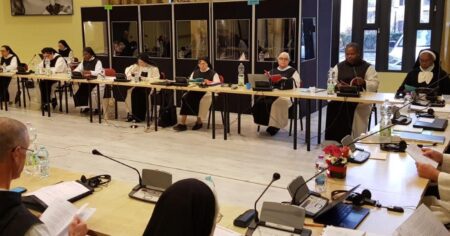 Categorised in: General News