Latroun
August 12, 2022 3:44 pm
On August 06, 2022,
on the feast of the Transfiguration of the Lord,
Brother Timothée Farque
made solemn profession
at the monastery of Latroun (Israel).
Brother Timothée was born in 1986 in Belfort (France).
He entered Acey (France) in 2013 and made first profession in 2016.
He renewed his temporary vows in 2020 and changed his stability to Latroun.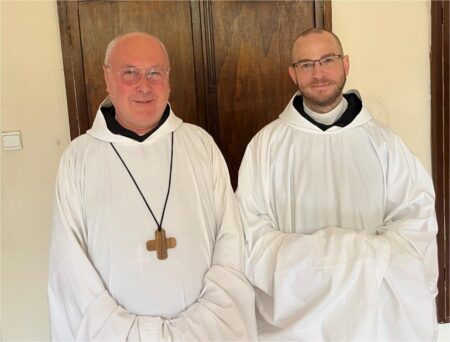 Categorised in: General News