Esmeraldas
December 9, 2022 4:09 pm
On December 8, 2022, the Mayor Priory of Esmeraldas, in the Apostolic Vicariate of Esmeraldas (Ecuador) was erected as an Abbey, in accordance with the decision of the General Chapter of Assisi 2022, Second Part.
On the same day, Mother Celia Quezada Santos was elected the first Abbess of the Community for a term of six years. The election was confirmed by Dom Joseph Tedesco, Abbot of Mepkin and Father Immediate of Esmeraldas according to the delegation from the Abbot General.
Mother Celia was born in 1976 in Yantzaza (Ecuador). She entered Esmeraldas in 1997 and made her solemn profession in 2003. At the time of her election, she was Titular Prioress of the community.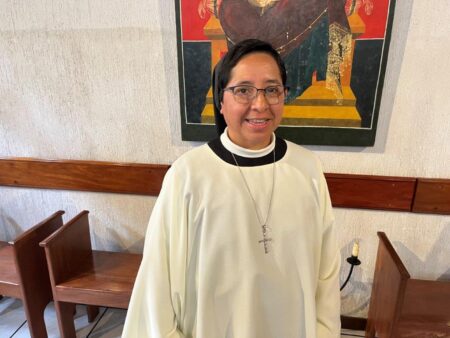 Categorised in: General News