Happy birthday, Father Francisco!
May 10, 2023 9:49 am
On May 10, 2023, Father Francisco Dietzler of Novo Mundo (Brazil) turned 100.
Father Francisco was born in Philadelphia, (USA), on May 10, 1923 and entered Spencer on June 22, 1951. He has been of two Foundations of La Dehesa/ Miraflores (Chile) from 1960 to 1963 and of Novo Mundo (Brazil) from 1977 to 1988, and Superior of Azul (Argentina) from 1963 to 1967.
Lembrança Pe. Francisco Dietzler.pdf – PT
Short Biography of Fr. Francis of Novo Mundo.pdf – EN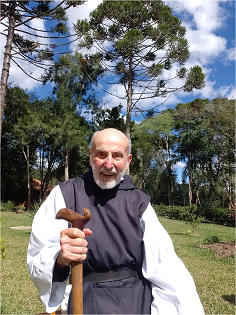 We thank Father Francisco for his witness and fidelity!
Categorised in: General News