Happy birthday, Sister Colombe!
May 24, 2023 6:50 pm
On May 24, 2023, Sister Colombe Horber of Val d'Igny (France) turned 100.
Sister Colombe was born in Montlebon, France, on May 24, 1923. She entered La Grâce Dieu on October 2, 1942 and joined the Val d'Igny in 2011, at the time of the regroupement.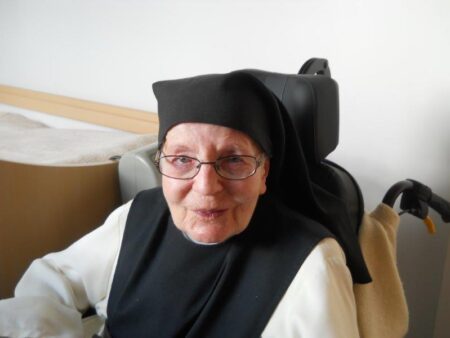 We thank Sister Colombe for her witness and fidelity!
Categorised in: General News